Handcrafted modern Loveseats. Each piece is handcrafted from Teak we grow in reforestation projects.
Frequently asked questions
All our furniture is handcrafted from teak wood that is grown in our own reforestation projects - we've planted over 1.2 million trees to date! And we continue to plant more with each purchase.
To keep your furniture clean and prevent any dust buildup, clean with a dry, soft cloth.
For wood: Wipe spills immediately with a soft, dry cloth. If water is left standing, white spots may occur. Do not use harsh chemicals or abrasives on any finish. If teak left outdoors goes untreated, it will develop a naturally weathered grey look. To avoid, use your favorite wood finish when needed.

For handwoven furniture: Use in indoor or covered areas. Avoid placing on direct sunlight over a long period of time to prevent fading. Vacuum manila furniture periodically using an upholstery attachment or crevice tool to remove loose particles, as well as pet hair and dust. Avoid using a brush attachment as this will cause abrasion.
To clean, shake off any dirt, if there is any. Then use a soft sponge with a bit of clear liquid soap mixed with water. Gently wipe off the dirt. Use a damp towel to clean off any soap residue.


Our lead times are around 14 weeks. Each one of our pieces is crafted from start to finish, a meticulous process to ensure quality. If you can't wait to get one of our pieces - check out our in-stock page. These ship in 5 to 10 business days.
Our main goal is to plant as many trees possible. After all, the forest is our passion. MasayaCo actually first started as a reforestation company, and we strive to make this an economically sustainable business. Our furniture pieces help us accomplish this. By using a naturally renewable resource that continues capturing carbon through furniture, we make sure we're giving back to the planet in every way possible.
Yes, all of our pieces are customizable in the sense that they are available in our different patterns and solid manila options. That means you have over 30 options to choose from - plus 5 different Teak finish options, resulting in over 175 different ways to make the pieces yours.
Not a brand. A philosophy.
MasayaCo is a collective of makers and dreamers who band together to reforest the planet through great design.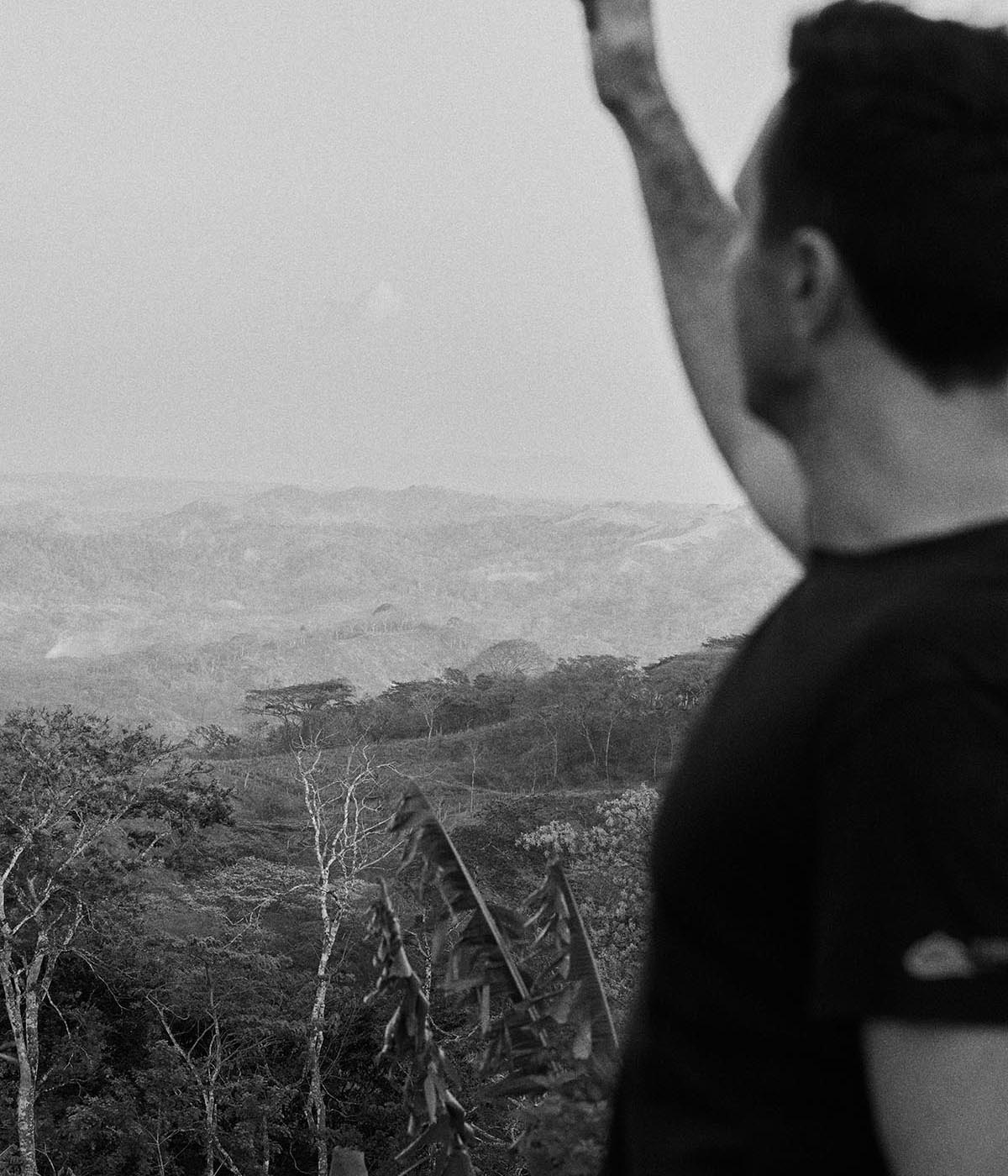 Made for good.
We are rooted as a reforestation company. We sustainably grow our forests through design. Each Teak forest maintains over 40% to 60% old growth sanctuaries where flora and fauna can thrive.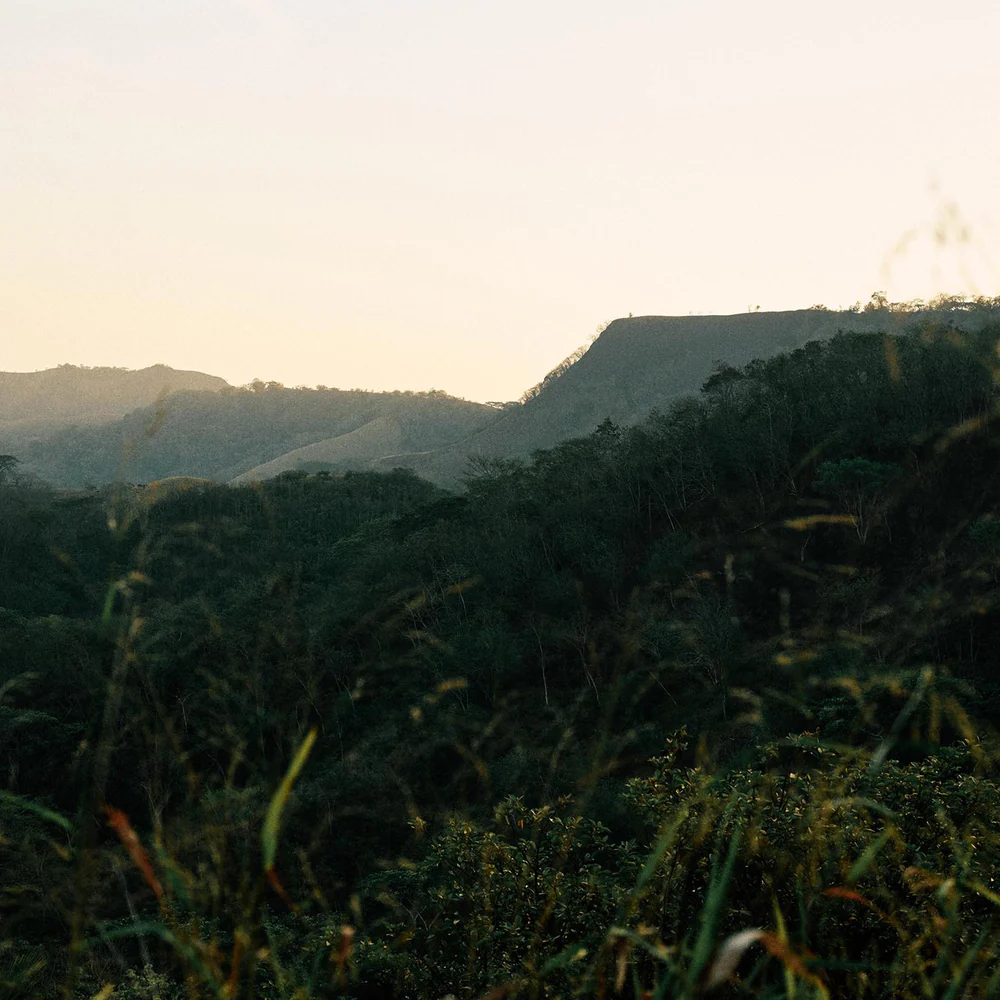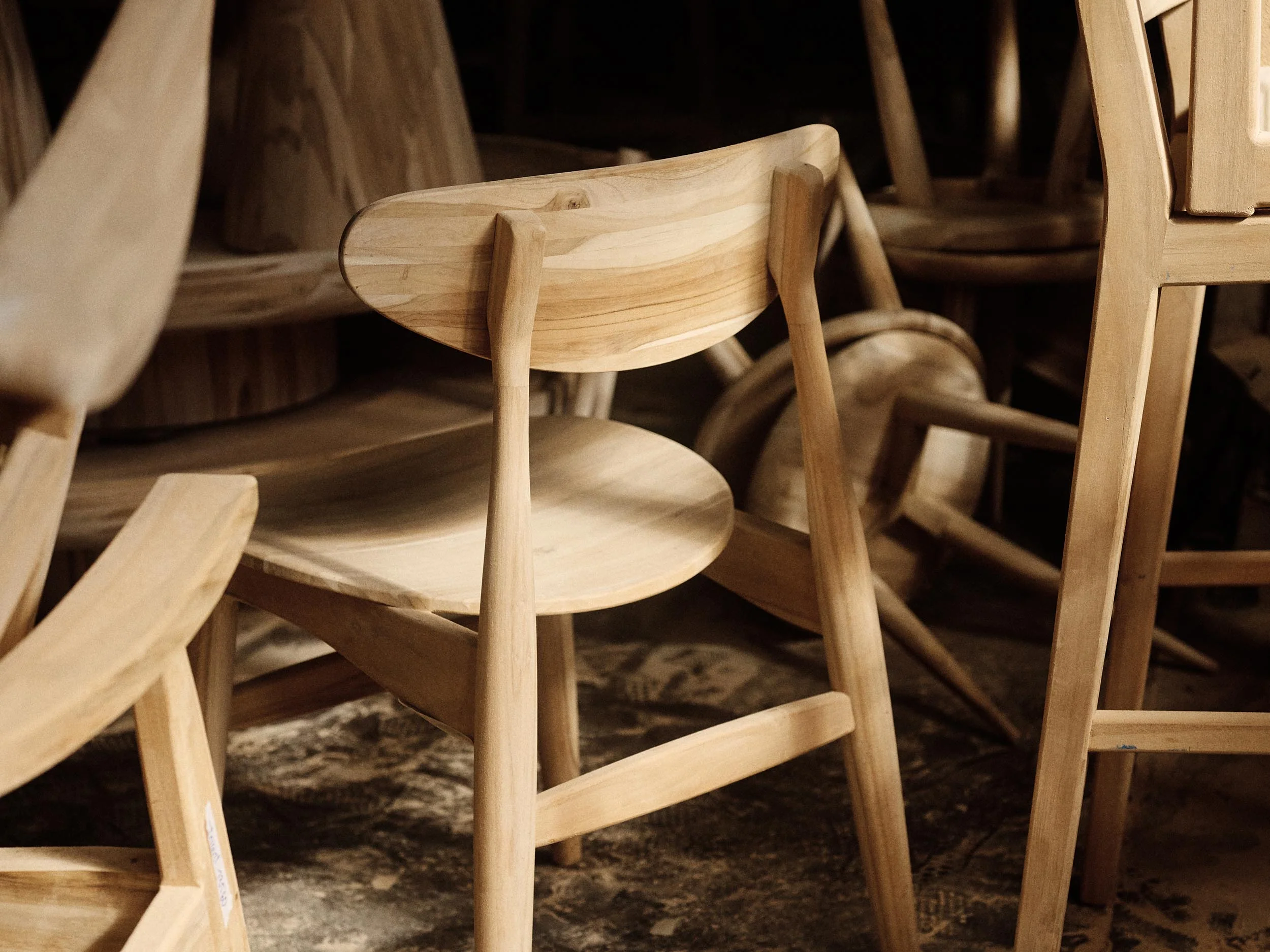 Designed and made by us.
Each piece is designed and handcrafted in our workshop by artisans. And tested for comfort and durability.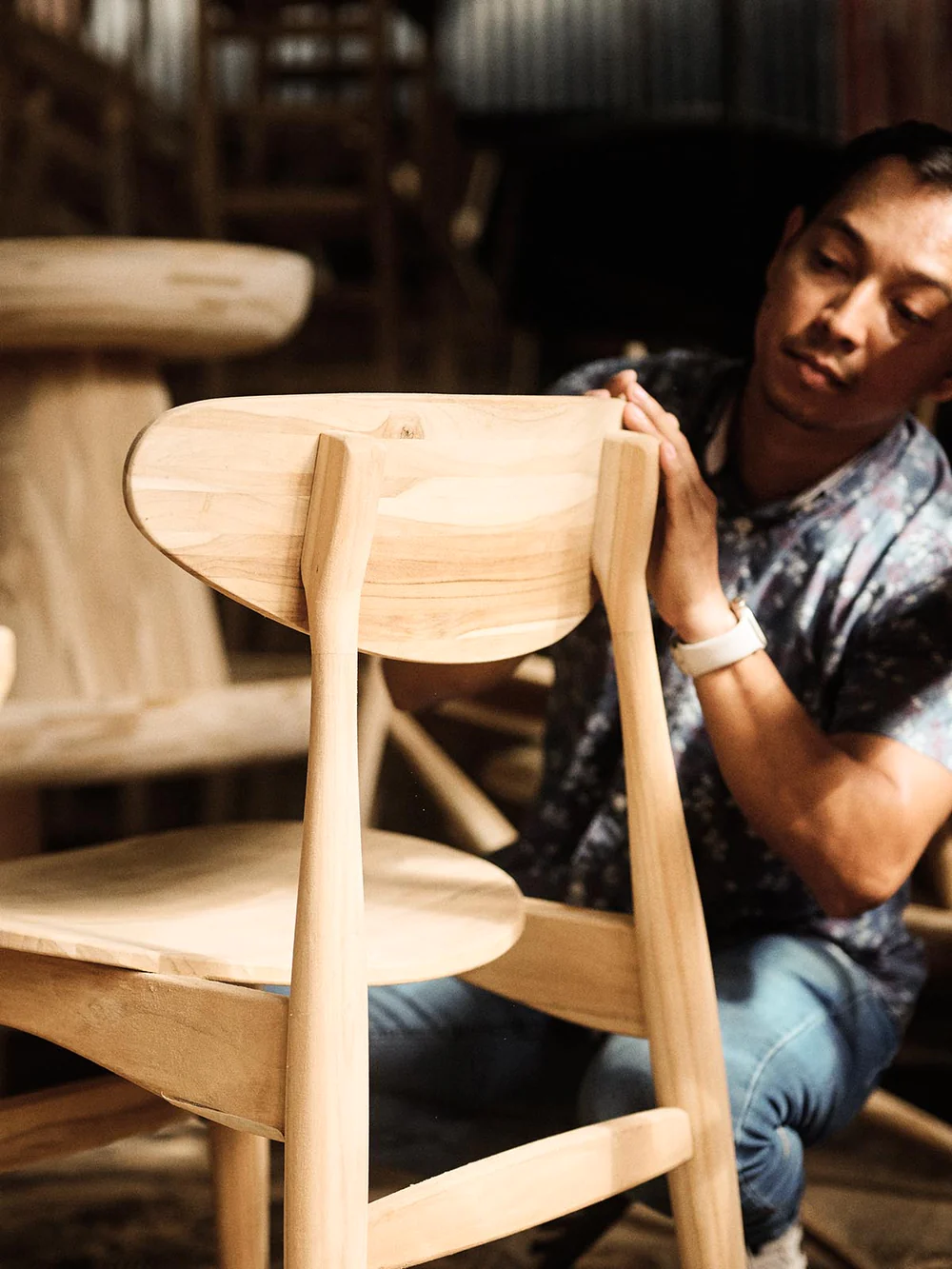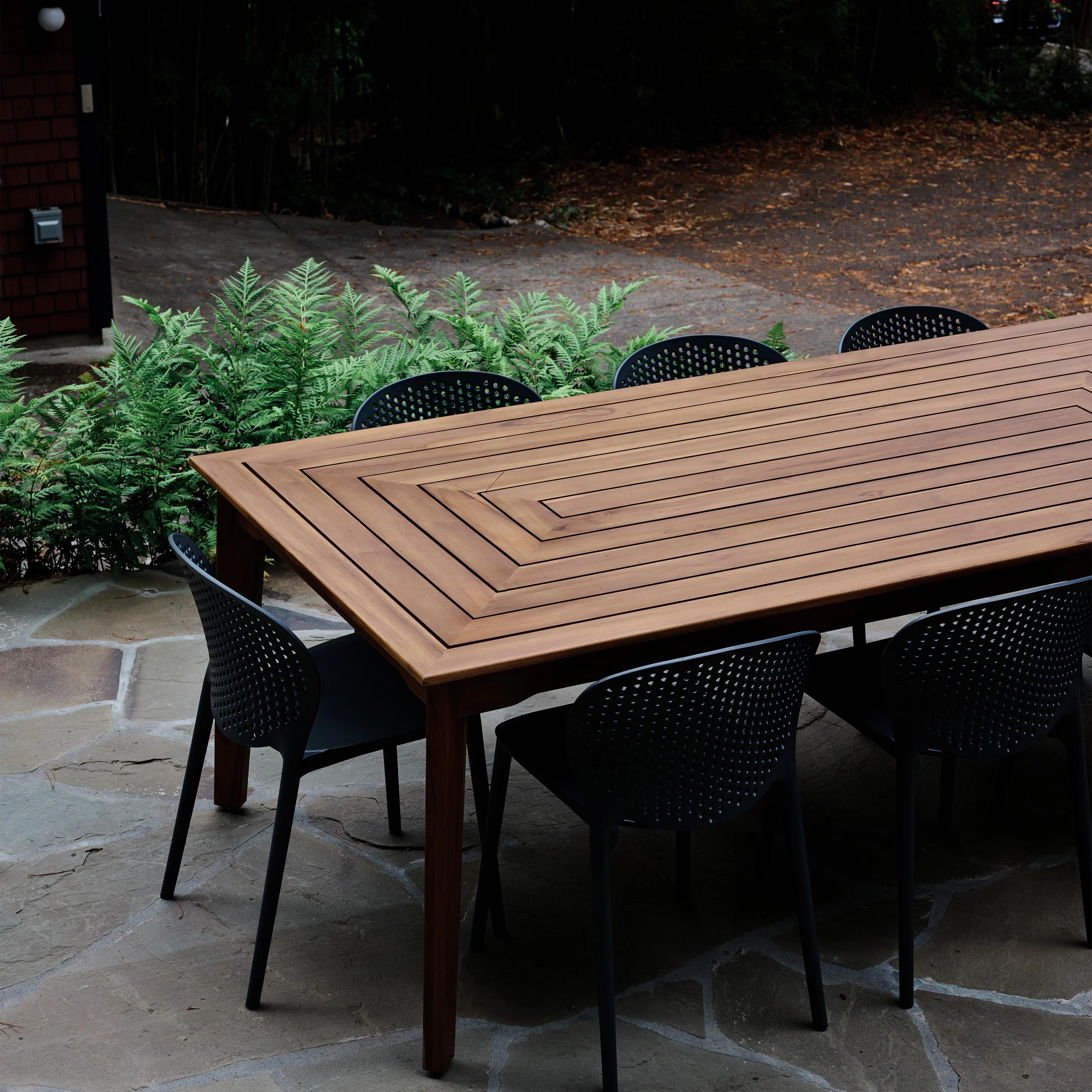 Made to last a lifetime.
Each piece goes through intensive quality control before being carefully packed and shipped.